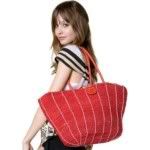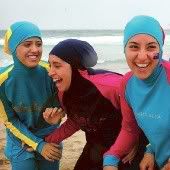 Ideal for swimming activities! It's vintage, it's retro, it's spacey! You can put your slippers, sandals, swimming suits, goggles, changing clothes, sunblock, sandwiches, and more!
Don't sacrifice style for pleasure! From now on, you don't have to carry grocery plastic bags to bring your swimming items ever again! :)
Niceeeeeeeeeeeeeeeeeeeeeeeeeeeeeeeeeeeeeeeeeeeeeeeeeeeeeeee ;))
And who says you can only use it for swimming time? With straw bags, it is FREESTYLE! Mothers, try straw bags next time you go out. You can *dump* those baby bottles, pampers, changing clothes, baby wipes, milk bottles, etc etc in a straw bag. What's more, the straw bags you'll find here have ropes to tie up the top of the bag, so that your items will be more secured.
PLUS, unlike traditional straw bags, the straw bags you'll find here are light. So these straw bags will not hurt your shoulders or your hands. Is that great or what! :)
Shop away, cuties! :)
Click
here
for cute beach bags!